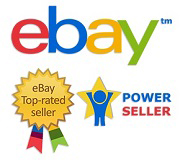 Livestock Operation Pumps
Whether your pump needs call for drawing water from a private well or removing waste with solids handling pumps, sewage pumps, or trash pumps, BERKELEY has the product for you. The BERKELEY� tradition of engineering excellence continues with our recently introduced line of pumps for the livestock market. Bring water in from a groundwater well or remove waste through pump stations. With superior features designed to withstand the harsh conditions found on the farm, BERKELEY livestock pumps are built to last.
There are no products to list in this category.
Your IP Address is: 44.212.94.18